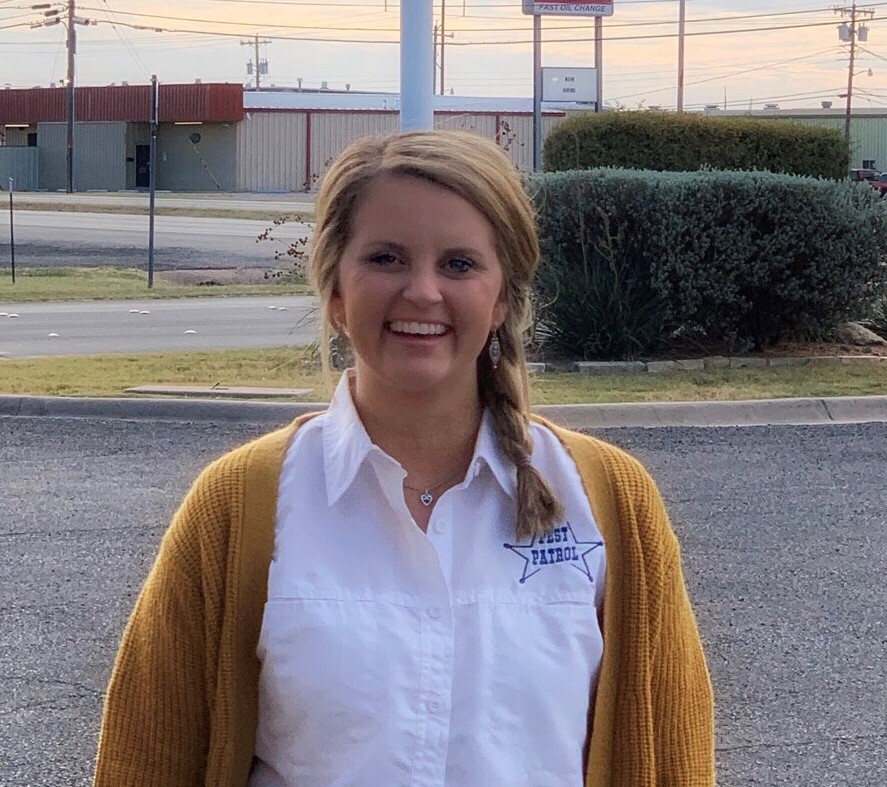 Keeli has been with Pest Patrol for a year now. Although she is already a bug expert since her husband has been with Pest Patrol for many years. She is a huge asset to our office team. Her ideas and upgrades have helped the office run more smoothly and efficiently. She is very attentive to each customer's needs and takes the time to explain every step from start to finish. She has made long lasting relationships with customers and businesses alike.
Keeli is from Levelland, TX. Graduating from Lubbock Cooper in 2010. She received a scholarship to attain her bachelor's degree in Vocal Performance from Abilene Christian University with aspirations to sing opera. She graduated from ACU in 2014. While attending university she worked at Lytle Land and Cattle for a total of 6 years starting as a server and working up to general manager. When Pest Patrol had a position open, she joined the family business.
Keeli has been married to Branson for 3 years and they have 2 beautiful children Addie(7) and Brigham(2). Her family is her whole life. She enjoys watching Addie excel in soccer and dance. She is the oldest of 3 siblings. She could not be any prouder of Jamie and Aaron. Whom she would call her first best friends and still besties to this day.
Keeli will be the first to tell you she is a foodie. She loves to try new foods and drinks. She has been known to not miss a crawfish or shrimp boil in town. And would not pass a Tea2go without stopping. She enjoys Live at Lytle on Wednesday with family and friends.
Although Keeli has only been with Pest Patrol for 1 year she has made lasting impression on the employees and customers. We have enjoyed her happy and bubbly personality bringing life to the office.