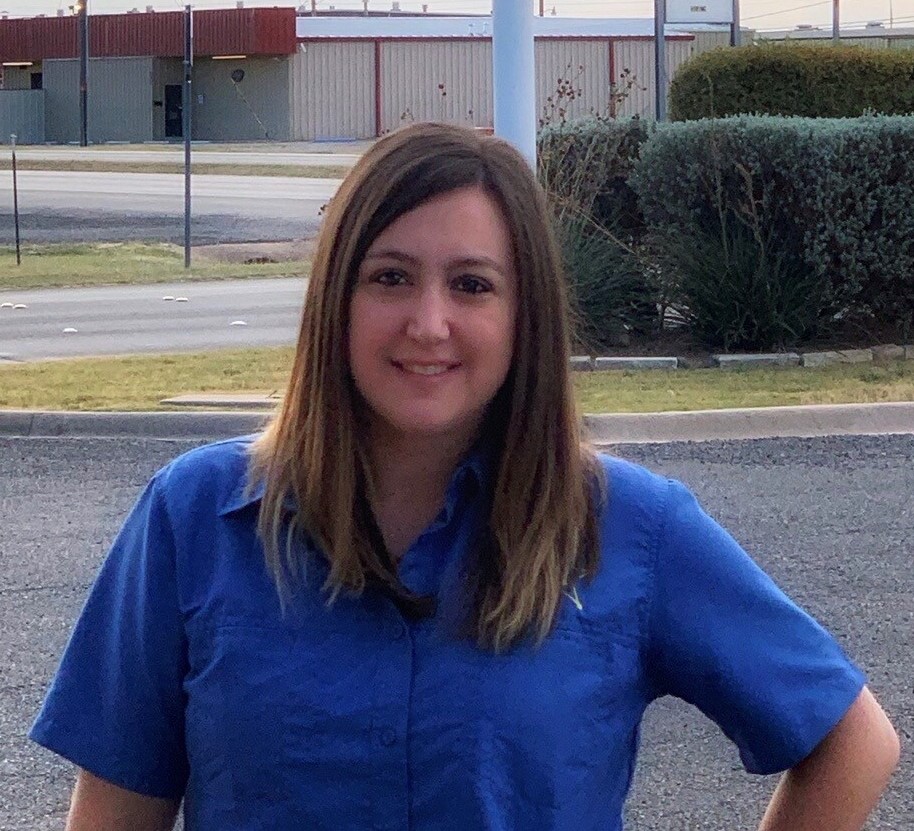 Jenna is working on her seventh year as a member of the Pest Patrol family. She is extremely knowledgeable when customers call with pest questions and understands our treatment processes from top to bottom. One of her most glowing traits, here, is that she knows all of the customers more than face value. She truly takes the time to get to know the people we cherish and ensures that they are taken care of from the very beginning. She's also personable with all of our employee's families and she is not scared to tell all the guys to make sure they buy their wives flowers on Valentine's Day!!
Jenna is a proud military brat as her father served in the Air Force. She and her family lived in England for 3 years and to this day, she continues relationships with friends and families from that experience.
She is a mother to two boys, Dakota (18) who is a freshman at Angelo State travels back to Abilene on the weekends to continue working at Lytle Land and Cattle where he has been for over 2 years. Marcos (13) is an 8th grader at Wylie who plays football and has excelled in shot put. Jenna and her boys have a relationship for the books as she shows them the importance of hard work, discipline and of course to have fun. She is such a fun-loving, devoted mother.
When she is not helping the company kill bugs, she loves to watch football of all ages. She also loves eating and trying new recipes...as long as dishes are not involved! On Saturdays, you could catch her at your local Dollar General as she is an avid couponer and then at Beltway for church on Sunday morning with her family.