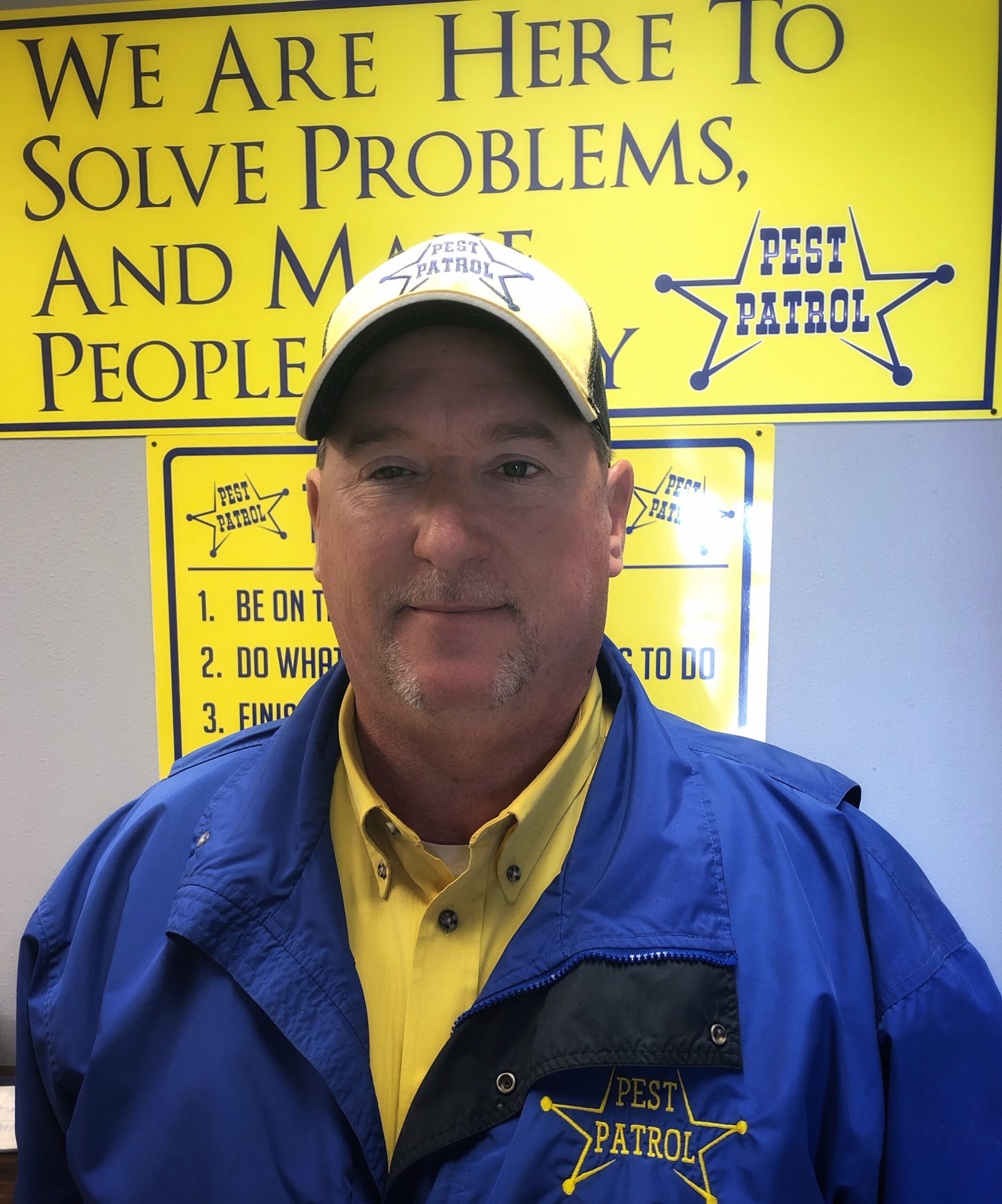 J.D was brought to Abilene in 2000, after a 10 year tenure in the Air Force. He worked for a book and magazine company which allowed him to familiarize himself with the people and geographics of this area.
In 2003, J.D took up a career in pest control, and 6 years later began with Pest Patrol in 2009 making his overall experience 16 years and counting.
J.D. has been happily married to his wife, Barb, for 35 years. They share 3 grown kids and 6 grandchildren. When he is not killing bugs, his passion is bowling. J.D. started to bowl when he was 4 years old and still bowls competitively to this day. He also enjoys spending time with his family and living life to the fullest.
J.D. is cherished by all--Pest Patrol family and customers alike and has numerous regulars . He is sure to make friends with anybody he meets. He always shows up, is always on time and continues to strive to give the best service we offer!