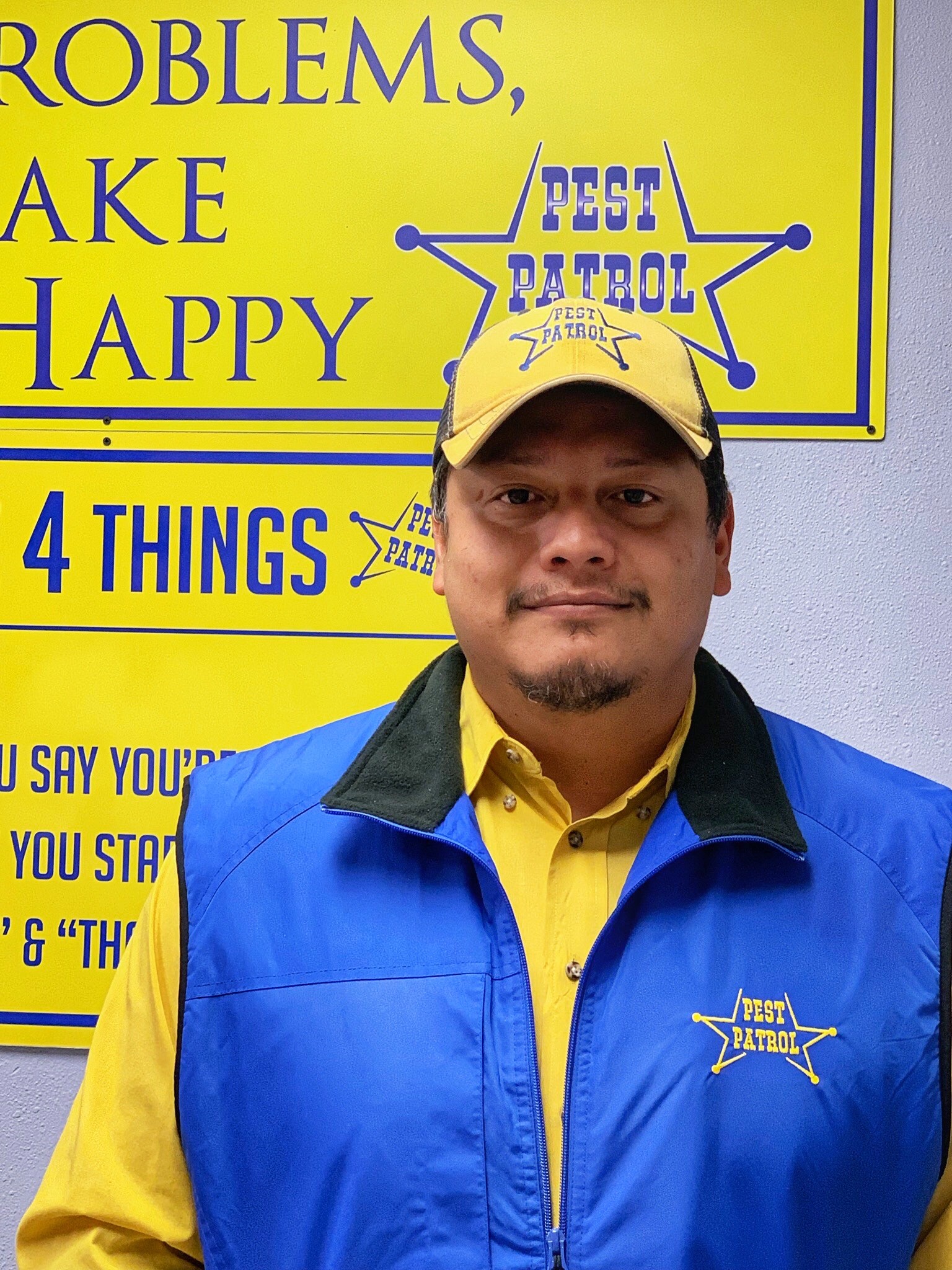 Freddie has been in the Pest Patrol family for 12 years, now. Although you can see him for general treatments, he is one out of three of our extremely knowledgeable bed bug technicians.
Freddie has 3 kids with his wife Jessica, Devany (15), Jayla (12) and Freddie III (10). You can always see him cheering/coaching on his daughters who both play select softball and his son who plays football and baseball. Whenever Freddie is asked what his plans are outside of work, his answers will always be a sport practice for one of his kids or anything else family related.
One of our core values, here at Pest Patrol, is to create a family dynamic within the company and with our customers. Freddie excels in this area along with his knowledge, work ethic and overall level of character. We're so lucky to have him!