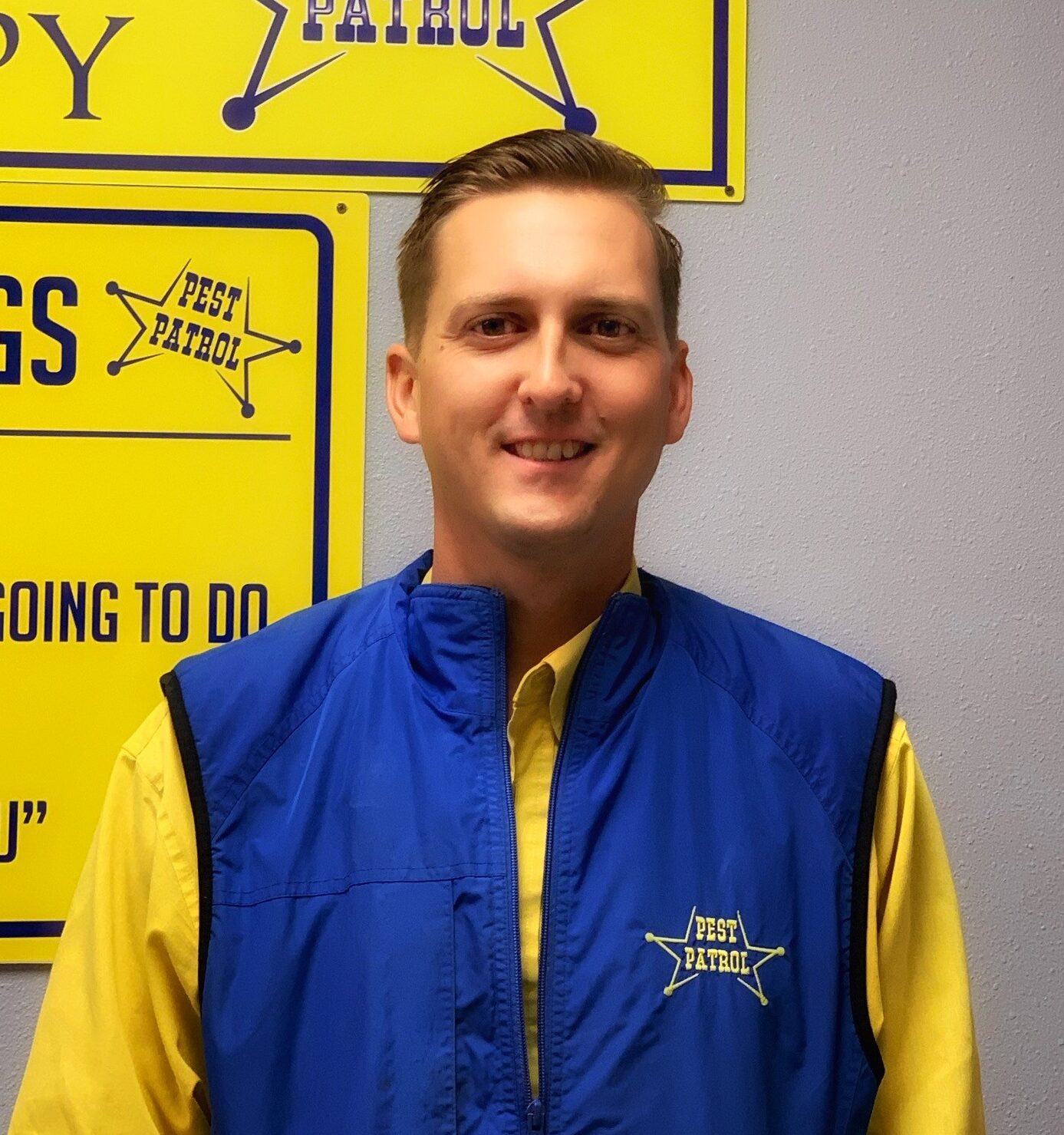 Branson has been working in pest control for 5 years, however, he is no stranger to the industry as his dad, Weldon, started Pest Patrol almost a year after he was born. He can recall his childhood days of being paid a nickel per notice stamped for apartments and riding alongside his dad in the "bug truck". He's always showed quite the passion and interest for entomology and strives to know more each day. His love for his job and customers is also a big reason why he gets up every day with the goal to give 100%. As of recent, Branson has also become involved in the marketing and advertising side of Pest Patrol.
Branson's customers would tell you that he is very sincere-- his is always asking about them and their families, making sure that their pets have extra loving, and that he takes extra time to answer any questions they or their kiddos may have.
Besides being a "bug killer", Branson is also musically talented and was a member of the well-loved band, Callahan Divide, from 2011-2013 up until is daughter, Addie, was born. To this day, he still enjoys to play guitar and jam with anybody who will join him, play golf and play PC games.
Branson is married to wife of almost 3 years, Keeli, and together they raise Addie (6 going on 17) and their son, Brigham (2). Much could be said about the type of father and husband Branson is as the amount of love he pours into his family speaks volumes. We are very lucky to have Branson as part of our Pest Patrol family!