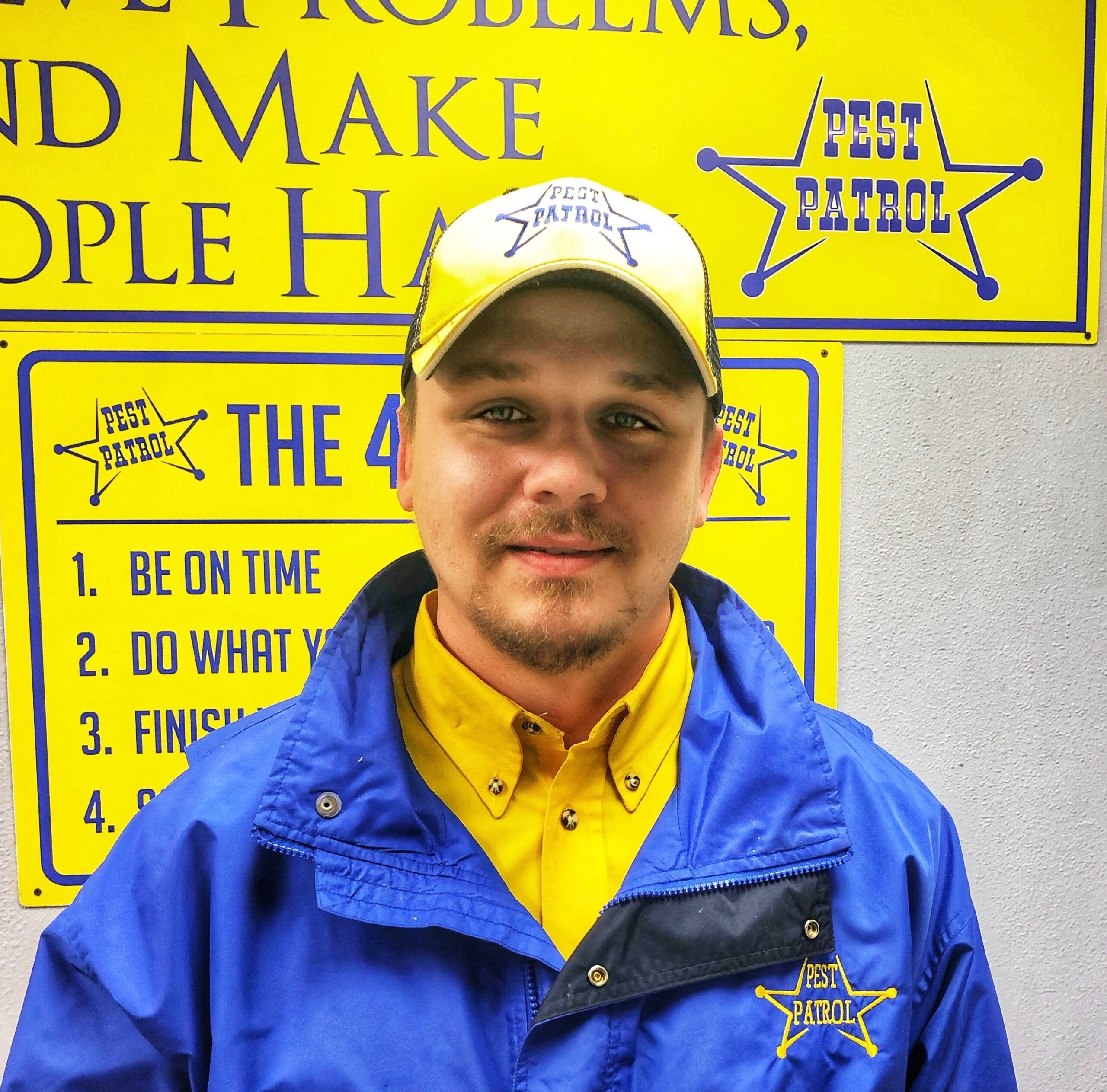 Brandon has been in the pest control industry for 6 years, with the last two years as a licensed Certified Applicator, and has been member of the Pest Patrol family for a little over a year. Along with general pests, he also specializes in bed bugs for both apartments and homes. 
Brandon was born, in Abilene, into a military family as his father continues to actively serve in the Army. He attended most of his school years in Clyde, where he graduated in 2009. During his time in school, he was actively involved in track, football and baseball. A commemorative moment for him was during his senior year as he helped his team towards the 6-2A District Championship in football. 
Although many of the guys from his team have gone separate ways, Brandon has been a loyal and true friend throughout the years. To this day, he enjoys attending anything involving his friends such as weddings, their kid's birthday parties, or fitting in a round of golf or two. His trait of striving to be present definitely bleeds into his work ethic as he is punctual and attentive in the aspects of his job.
If you know Brandon, you will also know that his best friend has fur and four legs and goes by the name Sampson. This stocky Black Mouth Cur is sure to knock anybody over with his extreme excitement for people and belly rubs. You'll also know that Brandon is a huge Classic Rock music enthusiast and can most likely name any song and artist in that genre. We are very happy to have Brandon as part of the Pest Patrol family!