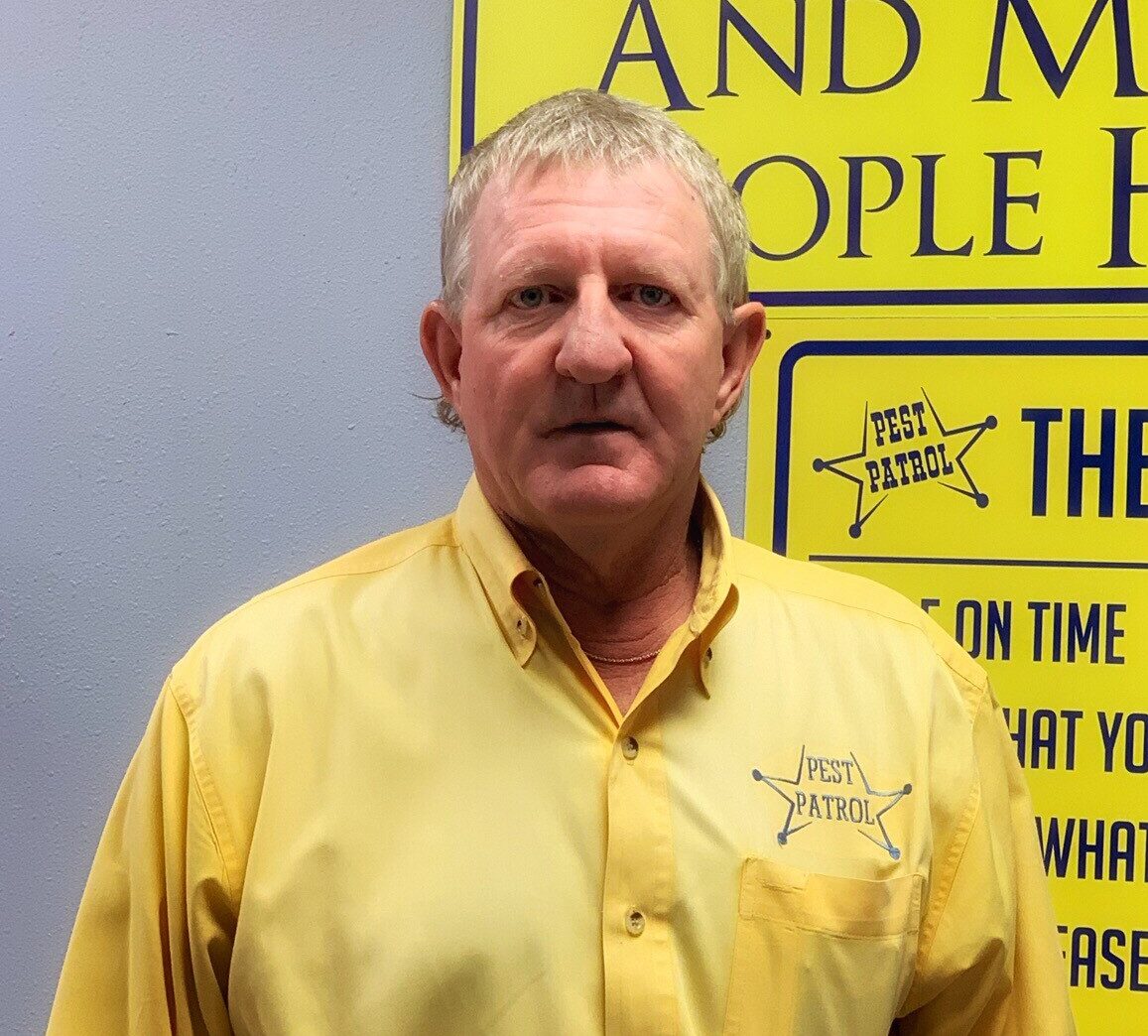 I have been working in the Pest Control industry for over 34 years. I started by career with a company in Snyder, Texas. They transferred me to Abilene in 1986. I started Pest Patrol in January of 1992.
Most people don't know, but I do not have a 4 year college degree. I feel like my education came through the old fashioned way of trial and error. Lots of "error"! But I do have an Associate's degree from Western Texas College in Snyder that I'm very proud of.
I'm very proud of my family. My wife, Debbie, and I get to run the company together. I truly do enjoy working with my wife. My 2 sons, Bryson and Branson, who are both becoming successful themselves as well as my daughter-in-law, Keeli, who has just joined our Pest Patrol family. I have 4 wonderful grandchildren whom I have the honor of being BigPaw. Brody, Adalyn, Brooks, and Brigham. As well as everyone at Pest Patrol who I feel is my extended family.
When not killing bugs, I've been honored by the citizens of Abilene to serve as Place #4 City Council seat. I really enjoy serving the residents of Abilene and feel this is a great way to give back to a community that has given so much to me and my family. Debbie and I also own some acreage in SW Taylor County that I enjoy spending my free time working and improving the land. And finally, I have an English Bulldog named Boop. We have one of those really strange human/pet bonds.